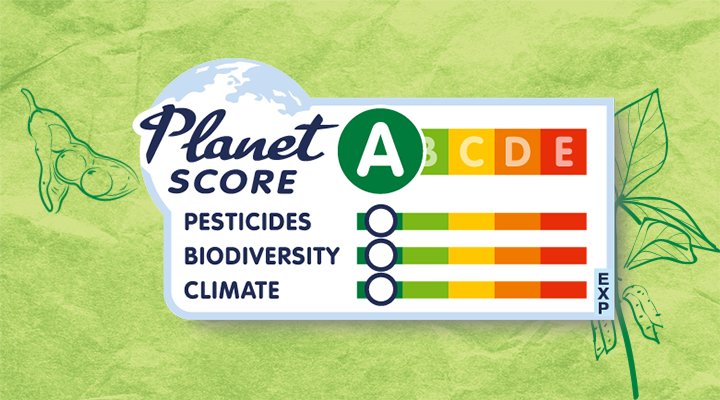 Implementation of the Planet Score
Implementation of the Planet-Score: what is it?
The Planet-Score on its food products demonstrates Sojade's desire to pursue its commitments and to speed up the ecological transition of the food industry. Designed to provide general information, this environmental label, backed by an independent group of scientists, and environmental protection and animal welfare associations, is designed to be affixed to food products, both on e-commerce sites and on packagings. It provides consumers with clear and comprehensive information about the products' impact on 3 factors:
Pesticides
Biodiverity
Climate
Based on:
a common method of measuring the environmental performance of the products of European companies,
a calculation method determined by the life cycle analysis,
a calculation method specific to each sector, and therefore to food which concerns us,
….all Sojade chilled yoghurt alternative products have been awarded a score of AAA!