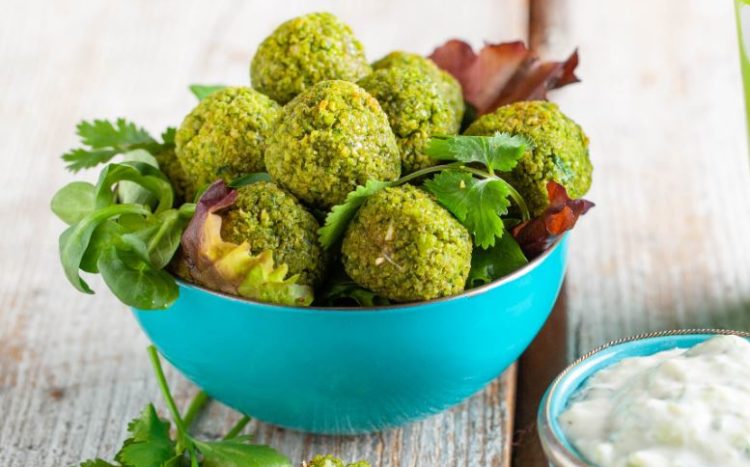 Split pea falafels with cucumber dip
To make the cucumber dip:
1/2 cucumber
1 tablespoon of chopped mint
1 tablespoon of lemon juice
Salt
Pepper
To make the falafels:
250g of spli peas
1 spring onion
2 garlic cloves
4 springs of coriander
4 springs of parsley
1 sprig of mint
1/2 teaspoon of bicarbonate of soda
2 tablespoons of cumin
1 tablespoon of flour
3 tablespoons of olive oil
Salt, pepper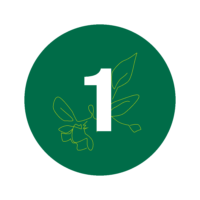 Soak the split peas overnight.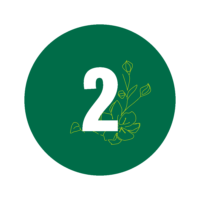 Make the falafels. Drain the split peas and combine with the onion, garlic, coriander, parsley, mint, bicarbonate of soda, cumin, salt, pepper and flour.
Lightly oil your hands and form the mixture into walnut-sized balls. Place them onto a baking tray lined with greaseproof paper. Bake in the oven for approximately 15 minutes.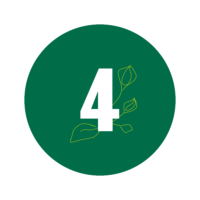 Heat the olive oil in a frying pan and fry the falafels for 5 minutes until golden. Your split pea falafels are ready!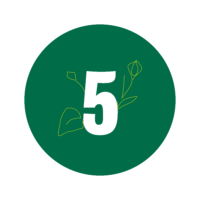 Prepare the cucumber dip. Grate the cucumber and squeeze to remove all liquid.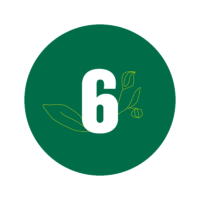 Add the Sojade Natural Soya yoghurt alternative to the grated cucumber along with the mint and lemon juice. Season to taste with salt and pepper. Your cucumber dip is ready!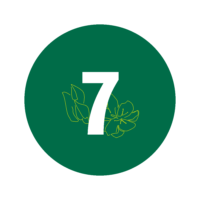 Serve the falafels on a bed of salad with the cucumber dip on the side.